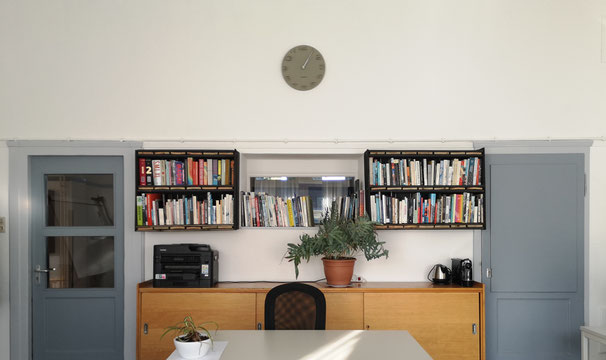 Circulaire stadswijken, circulaire design ideeën, circulair materiaalgebruik, circulair bouwen zijn nu al containerbegrippen geworden net zoals duurzaamheid.  In 2002 hebben McDonough, William en  Baumgart, Michael in Cradle to Cradle Remaking the Way We Make Things zich ingezet om ons denken over het gebruik en de productie van materialen te herdenken. De film Inconvenient Truth van El Gore uit 2006 en klimaatactivisten zoals Greta Thunberg veranderden het bewustzijn bij velen. Natuurcatastrofes, hoog water, droogte en hitte zijn het gevolg van ons menselijk handelen. Bruno Latour stelt in 2017 in het boek Oog in oog met Gaia dat de natuur niet meer de stabiele achtergrond vormt en wij in het tijdperk van het antropoceen gestapt zijn.
Gemeentes en particulieren initiëren steeds vaker ideeën om het klimaat en het leven te verbeteren, gezond en lokale voedselproductie, regenwateropvang, groenere steden, repareren van apparaten en gebouwen, energie sparende maatregelen, natuurlijke energiebronnen, diverse samenleving,  biodiversiteit, recycling en reductie van materialen. In de bouwwereld zijn verschillende certificaten ingevoerd zoals BREEAM of het Energielabel. Architectenbureaus zoals Superuse hebben gebouwen gerealiseerd uit 80% hergebruikte materialen. De platform New Horizon maakt uit slopen oogsten. Te slopende gebouwen worden donorgebouwen voor nieuwe bouwprojecten in de buurt. Bouwen met hout zoals CLT, HSB met FSC en PEFC-hout hebben een lage CO2-footprint, zijn biobased en recyclebaa
Hout is ook in ons geval het materiaal dat wij wilden gebruiken voor een recycle boekenkast. Ons donorgebouw was een schuurtjes en schutting uit de tuin van een vriend van Maarten. Geïnspireerd door de Ducht Design Week met een route over biobased bouwen en een bezoek aan de werkplaats van Piet Hein Eek zijn wij aan de slag gegaan met het ontwerp van twee hangende boekenkasten op maat gemaakt tussen twee deuren en een bovenlicht in een voormalig schoolgebouw. De planken zijn gezaagd en geschroefd maar niet gelijmd en geverfd. In de toekomst kunnen wij de planken weer makkelijk uit elkaar halen en opnieuw gebruiken voor een nieuwe schuur of een ander meubelstuk. Heb je een bestaand gebouw en wil je dit transformeren dan denken wij graag met je mee over een circulaire aanpak.
Circular boekshelf in studio Brinkmeier Elands
Circular city districts, circular design ideas, circular use of materials, circular construction have already become container concepts, just like sustainability. In 2002, McDonough, William and Baumgart, Michael wrote in Cradle to Cradle Remaking the Way We Make Things about to change the thoughts of use and production of materials. The film Inconvenient Truth of El Gore in 2006 and climate activists like Greta Thunberg change the consciousness of many people. Nature ramps, high water, dried and heat are the consequences of human actions. Bruno Latour proposes in Facing Gaia in 2017 that the nature is not anymore the stable background, we stepped into the era of the Anthropocene.   
Governments and people initiate more and more ideas for a better climate and a better future, healthy and local food production, rainwater storages, green cities, repair of devices and buildings, energy reduce actions, natural energy sources, diverse society, biodiversity, recycling and reduction of building materials. In the construction world there are different certificates like BREEAM and the Energy label. Architectural firms such Superuse have realized buildings up to 80% made of recycled materials. The New Horizon platform consists of harvesting from demolition. To be demolish buildings become donor buildings for the neighbourhood. Building with wood like CLT, HSB with FSC and PEFC-wood have a low CO2-footprint, are biobased and easy to recycle.
Wood is also the material we want to use for our recycle book shelfs. Our donor building was a garden house of a friend of Maarten. Inspired by the Dutch Design Week with the biobased route and a visit of the workshop of Piet Hein Eek we designed a book shelf tailor-maid between two doors and a skylight in our studio in a former school building. The shelfs are sawed and screwed but not glued and painted, so that it is easy to resemble the wood shelves and reuse it for a new hut or furniture. Do you have an existing building and you want to transform it we like to think with you for a circular approach.